Jono Podmore
Jono Podmore aka Kumo – Professor of the Practice of Popular music at the prestigious Hochschule für Musik in Cologne, Germany –  is best known latterly for his tireless work curating and managing the archives of Krautrock pioneers Can. In this respect, his masterstroke to date has been assembling the essential The Lost Tapes boxset; which distilled, edited and spliced together reels and reels of Can's studio outtakes, film scores and live recordings into a labyrinthine yet accessible package that adjoins the band's already illustrious catalogue with well-crafted cohesiveness.
Podmore has been no slouch with his own musical projects, working under his Kumo alias across multiple releases, performances and installations that have included collaborations with the likes of Irmin Schmidt, B.J. Cole, Burnt Friedman, Jaki Liebezeit and Jose Padilla; his ongoing Horrorshow multimedia venture brings together live soundtracks and short films, alongside regular DJ sets and live performances worldwide.
His established group Metamono finds new life in vintage analogue and hand made electronics, including the lyrical strains of Podmore's theremin. Metamono released their second album album Creative Listening February 2016, and continue with live performances, installations and film projects across Europe, including Secrets of Nature – Sounds Unseen: live electronic for silent British film.
Currently working on a book about the life and theories of Can drummer Jaki Liebezeit, he is also planning further releases on Psychomat through 2017
Podmore has also been a martial artist for over 30 years and teaches Tai Chi in London
Facebook: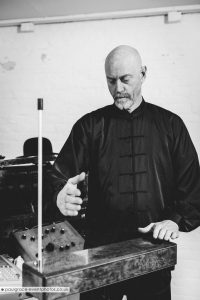 Swantje Lichtenstein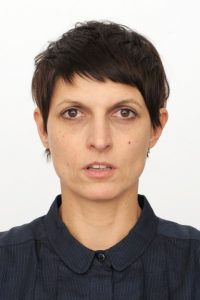 Reason Stendec